ABOUT THE ARTIST Jerome Guzy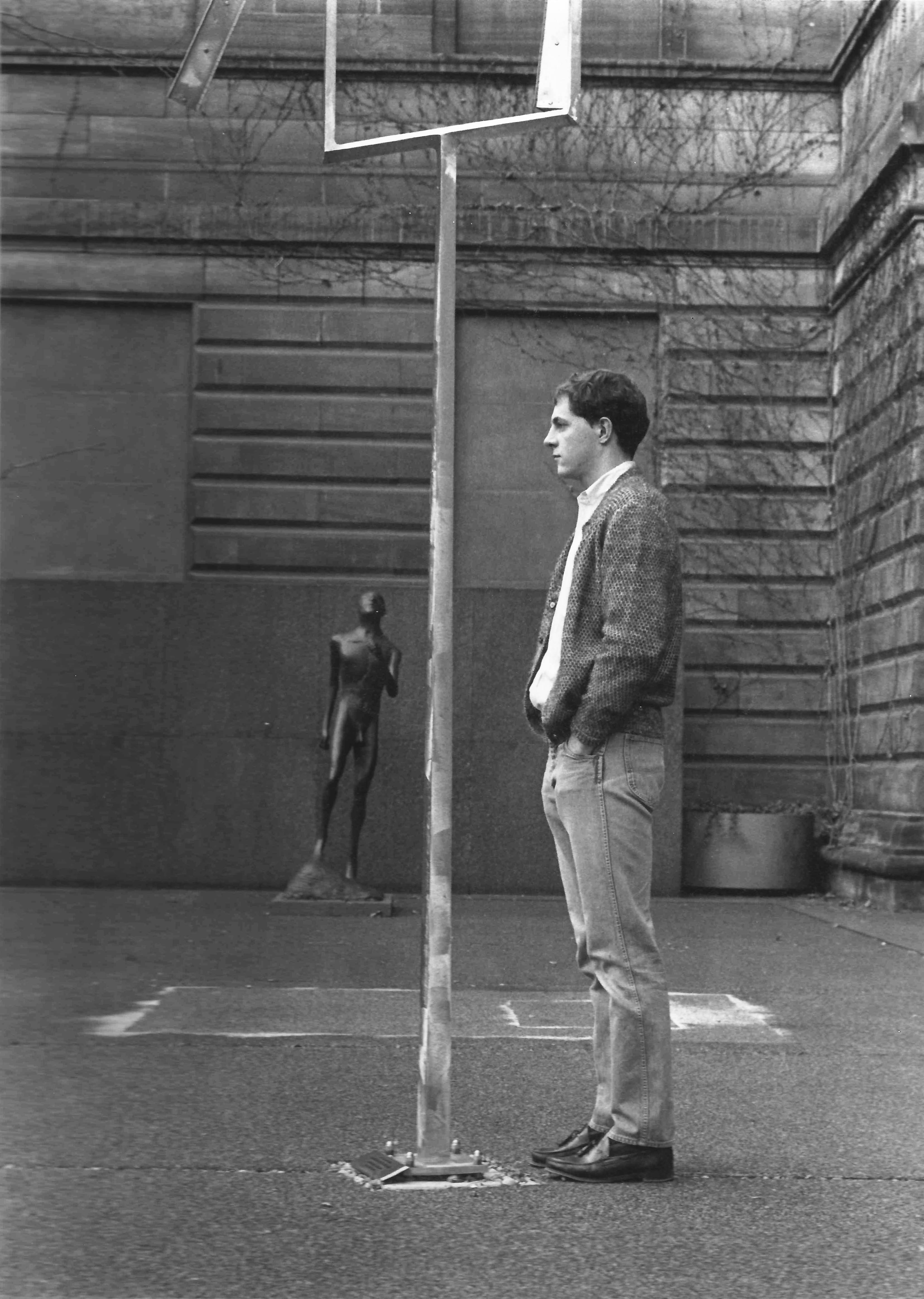 This website is comprised of artworks created by Jerome. His approach was as a minimalist and as a color field painter.
While studying at the Penn State Fayette Campus, Jerome was assistant to Zeljko Kujundzic (noted Artist and Sculptor); Professor Kujundzic also nominated Jerome into Who's Who Among College Students. After receiving his Associate Degree in Liberal Arts from Penn State, Jerome decided upon a career in the Arts.
In the summer of 1982, he began pre-college classes at Carnegie Mellon University. In the fall of the same year, Jerome enrolled in Carnegie's design program. After completing the two-year foundation program, he decided to pursue Graphic Design. Jerome's interests at Carnegie also included painting and ceramics; in 1986 he earned his Bachelor of Fine Arts in Graphic Design from Carnegie Mellon University. After graduation, Jerome returned to Penn State University for advanced painting and to Touchstone Center for the arts in Farmington, Pa. for ceramics.
In 1989 Jerome traveled for one year extensively throughout Europe with particular emphasis on museums and architectural landmarks. After returning from abroad, Jerome relocated in Hartford, CT where he worked as a Freelance Graphic Artist. He continued painting classes at the Central Connecticut State University. The summers of 1992 and 1995 were devoted to painting in North Chatham, Massachusetts. Jerome relocated to Ft. Lauderdale, FL in 1998 and operated a painting studio in the Bakehouse Art Complex in Miami for several years. His work has been featured in selected shows and in private collections throughout the United States and Europe. Jerome Joseph Guzy was born on September 21, 1960 and passed away on December 3, 2009.